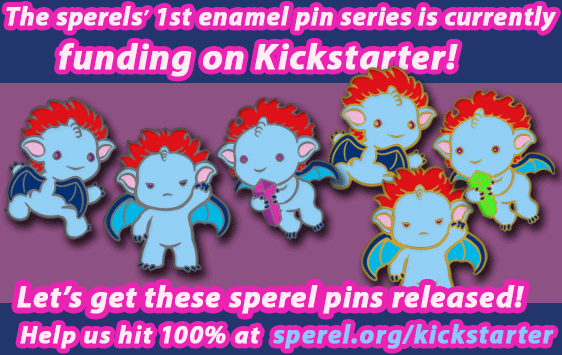 We've recently launched our first ever Kickstarter campaign to fund our first series of enamel sperel pins, featuring three fresh designs along with exclusive limited edition gold versions of each!

You can get any or all of our new pins by backing the project at www.sperel.org/kickstarter. Note: the gold pins will be limited to 30 pieces per design, so best to pledge early if you're after the gold pins.



More plushie adoption options available in the Sperel Adoption Center.

Guys T-Shirts
Ladies T-Shirts
*More sperel merchandise will be available soon!