Last month I participated in InkTober, an art initiative created by Jake Parker to encourage fellow artists to 'level up' their inking skills and make art a more consistent habit by challenging them to create (and share) one ink drawing every day for one month.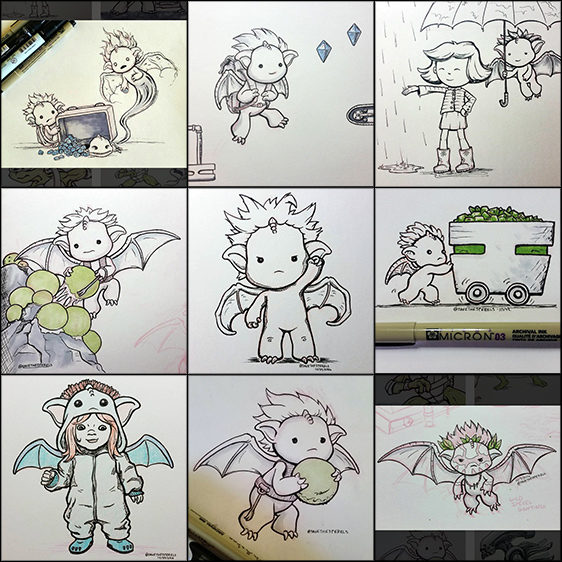 My artistic output this past October was indeed higher than what it is during a typical month, and while I'm not sure that my technical inking skills were significantly improved, I definitely gained a much needed confidence boost in the simple act of putting pen to paper. I've always gravitated towards inking my drawings digitally, where the ability to infinitely Edit->Undo has kept me in an artistic comfort zone, so it was great to discover that I can finalize a sperel drawing much quicker with traditional ink while still being satisfied with the results. The challenge of the past month will definitely influence my future workflow, and we can expect to see sperel artwork completed much more frequently with my inking confidence now 31 days more experienced.
All of my InkTober drawings were posted to the sperels' instagram account, where along with the many sperel drawings completed last month you'll also see a bit of fan art along with a few pieces of random craziness. Until next time, keep flying!
Posted in
Art
on November 6th, 2016